Learn About Portal Dock and Door's Dock Leveler Line
Loading dock levelers are designed specifically to provide a safe, smooth, and reliable transition between buildings and transport vehicles. Portal Dock and Door's unmatched line of loading docks will ensure that every kind of transition has a solution. Vertical storing, elevating, and air docks are available.
Mechanical docks combine easy use and no energy consumption. With a pull of the release chain, the loading dock deploys to complete the transition from your facility to the tractor-trailer.
Easy-to-Pull Chain for Quick Deployment

Available From 30,000 to 50,000 lbs. Capacity

Easily Converted to Hydraulic Afterwards

Heavy-Duty, Long-Lasting Main Springs

Well-Balanced for Easy Walk Down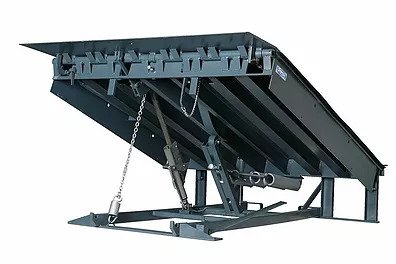 Hydraulic docks are the most ergonomic and most reliable dock option. With the ease of pushing a button, the dock deploys and stores without the requirement to pull up on a chain or have to walk it down. Hydraulic docks have the lowest cost of ownership due to reliability, well-made hydraulic system, and the reduction of risk. This is the longest lasting, most reliable, and easiest-to-use option available. Increase safety by switching to hydraulic!
Ergonomic Single Button Operation

Available in 30,000 to 80,000 lbs. Capacities

Standard Full Range Toe Guards as a Safety Feature

Built-In Velocity Fuse Prevents Free Fall in the Event of Hose Rupture.

Heavy-Duty U-Beam Channels on All Models

I-Beams for Higher Capacity Docks Available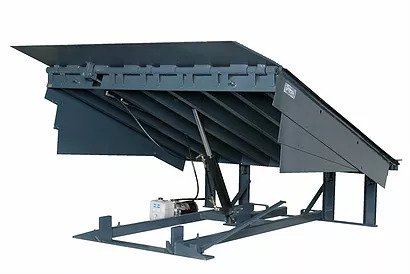 Edge Of Docks are the simplest and most economical way to add a loading dock for a light duty application. Without the need for a dock pit, this loading dock is easy to install, operate, and has a low cost of ownership due to the simplistic design.
Available in 20,000 to 30,000 lbs. Capacity

Available in Mechanical or Hydraulic

Install in Virtually Any Application

Simple Design Ensures Long Useful Life