Offering Innovative Dock Seals, Shelters, and Canopies
Compression seals are an effective means to reduce air loss while the overhead door is opening during loading and unloading operations. Dock seals increase safety and productivity within the loading dock area by also blocking elements such as rain and snow.
Increase energy efficiency

Maintain a safe and productive working environment

Can be customized to suit various trailers, openings and grade specific applications

Thicker vinyl than standard is available to increase useful life and reduce tears.

Fixed curtain, adjustable curtain, Velcro split curtain and head pads are offered depending on application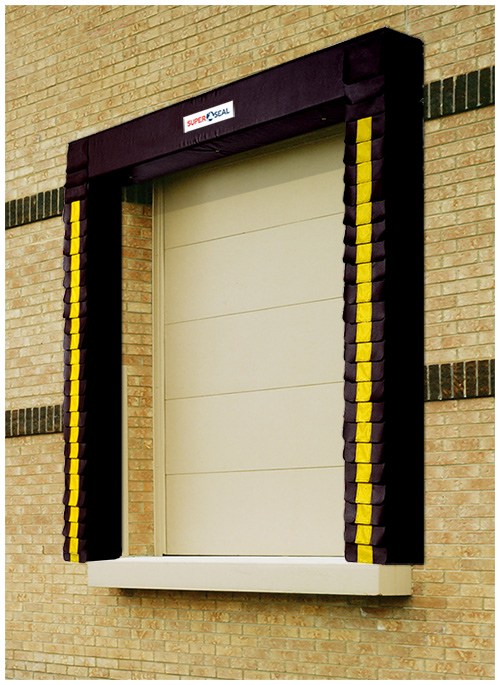 Dock Shelters are the most effective means to get unrestricted access to the trailer. Having the side flaps and head curtain projected away from the building enables this system to accept every type of trailer. Increase loading dock safety and productivity as well as climate control within the facility.
Can be used on every door opening, regardless of grade, door opening or trailer sizes.

Available in hot dip galvanized frame or pressure treated wood as standard.

Options include inflatable or retractable, thicker vinyl and guide stripes.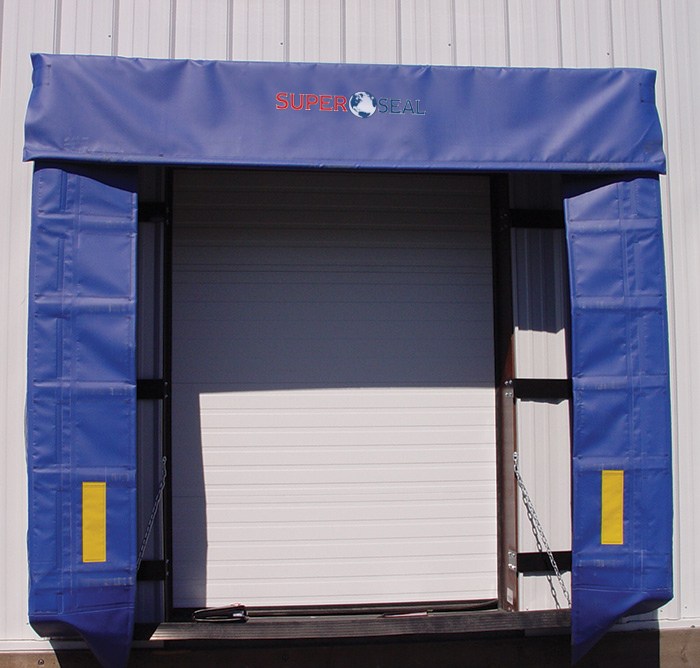 Canopies and Rain Shrouds can be retrofitted to existing dock seals to further decrease water entry. Made to be effective with any application due to the foam pad hinging after the trailer has parked creating a tight seal to the trailer. Water is diverted to drain down the side of the trailer. No maintenance requirements makes this the most economical choice to increase safety and productivity in your facility.
Impact corners are reinforced with monofilament to ensure long life span.

High-density memory foam will not decrease seal effectiveness.

Most economical option to eliminate water entry.

Can be retrofitted in any application

No requirement to have dock seals for this product to be effective.

Snow load supports are available